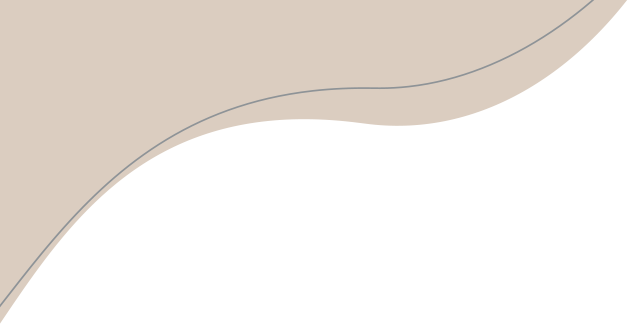 Frequently Asked Questions
SHOPPING & PAYMENT
Shipping
Packaging
WHOLESALE & CUSTOMIZED
WORK WITH US
REFUNDS & EXCHANGES
SHOPPING & PAYMENT
Feel free to browse through our variety of products, gift sets, and other offerings at any given time. We've arranged them through categories for easier navigation. Add to cart your faves and proceed to checkout! Don't worry, we'll be with you every step of the way 😊
Our webshop is open 24/7! Just in case you remember to add something to cart at 3AM 😉 But keep in mind, our team only works on weekdays and will respond to any queries from 9AM to 5PM.
We ensure that complete product descriptions are available on each product page. Just click on the photo and you'll be redirected to a page containing all relevant information such as what it is, why it's good, what it contains, it's dimensions and net weight and more.
Credit Card
BPI / BDO / GCASH
For installments: TendoPay
Check our QR Codes here
Shipping
Totally! Your orders are lovingly wrapped in sustainable materials, depending on availability:
tissue/kraft paper
sticker printed using soy-based ink
corrugated boxes
compostable mailer
Upon check-out, you'll be given options for your convenience!
Blitz Delivery (Nationwide)
Metro Manila 1-3 days
Rizal & Cavite 3-5 days
Provincial 7-10days
Pick-up via Lalamove / Grab (within covered areas)
Next day: Sun- Fri
Same day: Mon - Sat
Yes! But only applicable to orders made and paid for by 12nn, Mondays to Saturdays. 😊
For a more efficient booking process, we strictly book the courier for you. However if you want a cashless transaction, you may pre-pay the shipping fee before we send the order out. We'll take care of handing it to the rider. Kindly leave a note on your order or email us at team@thegoodtrade.ph if you wish to proceed with this option!
Sure! Just send us your order #, name, and contact details of your driver/staff. Please note that as a preventive measure, we follow strict time slots for parcel dispatch 😊
You'll be informed once your order has been turned over to the logistics provider:
Via Blitz Delivery - You will receive a viber message asking you to confirm the pin of the delivery address. You will also receive an email from us with the tracking # and tracking URL.
Via Grab / Lalamove - You will receive a text message with the final Shipping Fee and the tracking URL of the parcel.
Yes, we can arrange this for you! Kindly get in touch through email (team@thegoodtrade.ph) and provide your complete address with zip code so we can get a quotation for you 😊
Packaging
You bet! Our packaging solutions have SGS, US, FDA, TUV Compostable Certifications. The complete list of certifications and copy of the actual certificates are available upon request via team@thegoodtrade.ph!
Of course! We've indicated the full measurements of each product in their descriptions. Just type the item you're interested in and scroll down to find it!
We'd love that! Our goal is to make sustainable alternatives accessible to all, that's why we offer low minimum order quantities and nationwide shipping!
Just send your letter of intent to team@thegoodtrade.ph with the following details:
Name of Shop
Store Location (if none, Warehouse Location)
Website
Social Media Links
Registration Documents (BIR/DTI or SEC)
If you're still working on it, 2 valid government IDs of the owner.
WHOLESALE & CUSTOMIZED
For all collections, except packaging we require a minimum of 15 pieces per item.
For packaging, we require 500 pieces per item.
Absolutely! You can check out some options here.
Our compostable mailers are [customizable] from your choice of color, sizing, and your own branding! If you need help sourcing a particular alternative hit us up and we'll see what we can do!
Definitely! Please send us your requirements and we will gladly send the required supplier accreditation forms and documents.
WORK WITH US
Join our Traders Circle for first dibs on fair slots! Refer to this page for more details!
We're always on the lookout for new and exciting collaborations! Head on over to this page for more info and let's talk about it!
We're looking to expand the movement and the team! Job, internship and volunteer opportunities can be found on this page.
REFUNDS & EXCHANGES
Yes we do, as long as these conditions are met.
Shipping rates for Blitz are inclusive of insurance up to Php500. If you wish to insure the whole package, you need to pay 1% of the total value or Php5 whichever is higher. Send us an email at team@thegoodtrade.ph if you would like to buy shipping insurance for the entire package.
The Traders Circle is a community of sustainable biz owners, makers, and creatives who are leading the eco-revolution. Being a member entitles you to early and exclusive access to The Good Trade's initiatives and projects like our fairs, webshop, and packaging! Not only that—you'll also gain access to a network of over 1,000 local purpose-driven brands you can collaborate with as you grow your brand!
Yes, it's free! The application, the membership, and the community is free! However, if you wish to join any of the initiatives, there may be corresponding fees.
For sure! There are two ways to go about it:
You may share this application form with your friends who are also working towards sustainability. By applying they can be part of the Budding Earth Warrior or Climate Champion Tier.
Or ask them to switch to compostable packaging by using this referral code! It will give both of you points that you can redeem in your next purchase. Purchasing any item from our sustainable packaging line automatically qualifies them to be part of the Rookie Changemaker Tier!
We welcome each brand's own sustainable journey. Depending on what point you are in your journey, we hope that there's a tier that corresponds to your efforts that will make you feel supported. We highly encourage you to incorporate more sustainable practices in your operations, as the more sustainable practices you incorporate, the higher your tier and the more perks you get!
Congratulations! As a member of the Traders Circle, you've also been included in our mailing list! Rest assured that when we send invitations at least a month before the project, you'll be the first to know! Just be sure to keep an eye out!
In the meantime, you can share your entrepreneurial journey with us and get featured! You can also encourage your friends to apply and join!
If you're a Climate Champion and you think your items would be a great addition to our current sustainable product line up, please send an email and a list of products with their description & SRP to team@thegoodtrade.ph. Use the subject: Webshop Merchant Request 2022.