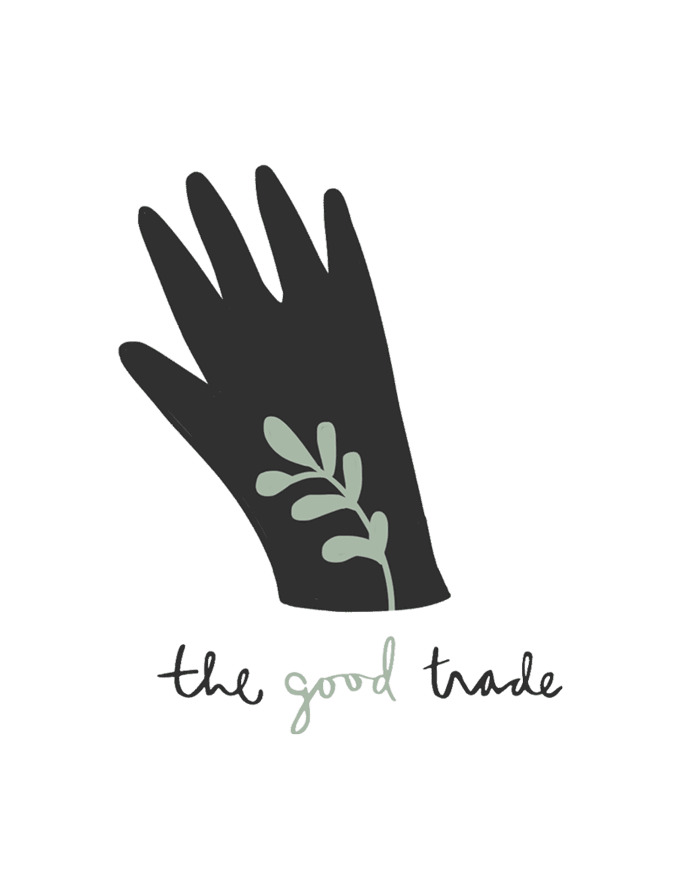 Hey there!
You may have learned about us through our zero-waste pop-up fairs and events, where we connected sustainable consumers and brands.

We've since grown to become a sustainability platform that serves Changemakers like yourself. We provide you products, advocacies, initiatives, and resources— #AllTheGoodStuff you need to live a life that's good and does good!
We're here to lend a hand, no matter what your journey looks like.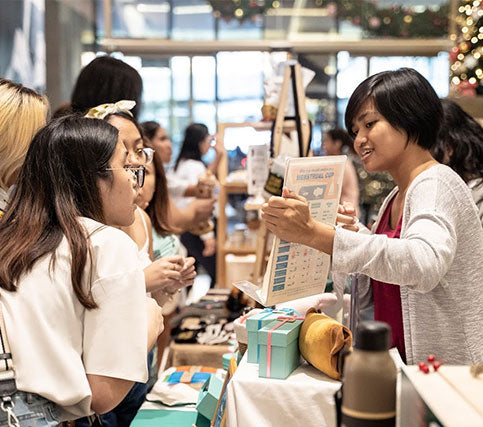 Whether you're a metal straw owner, or a composting queen, or even a striving small business—we love to see it!

We're on a mission to inspire more eco-ethical living through the things you buy, content you consume, and the stories you share.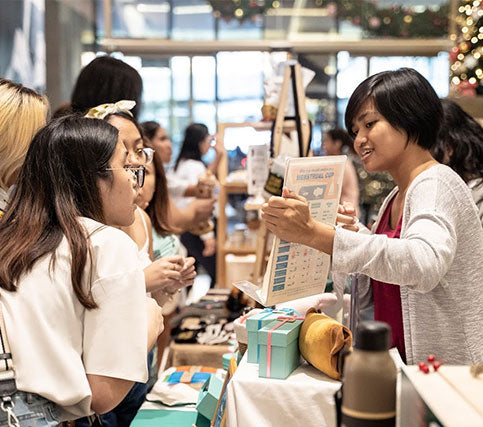 WHAT WE'RE ALL ABOUT

Sustainability
Beyond being a buzzword,
we take this very seriously by dedicating our platform to only socially and environmentally conscious brands and initiatives.

Community
We believe in the power of collective change; of bringing together like-minded hearts and minds, to become a force for good.

ACCESSIBILITY
We promise to keep things inclusive, accessible, and affordable. Because in our opinion, that's how living purposefully should be!
HOW WE GOT HERE
Since 2018, we have successfully gathered 50,000 conscious consumers and 1,000 purpose-driven businesses just by sharing this same goal!
They say that rain is a shower of blessings. Despite the gloomy weather, our fair's turnout was great (with one merchant commenting that she's never seen the venue that packed!) There were 50 merchants and 8,000 attendees—not bad for a first run!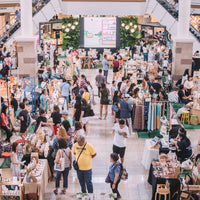 In partnership with Ayala Malls, Carousell, and Aveeno, we had a series of pop-up events that spanned across North and South Metro Manila. It was well-attended and proved that sustainability wasn't just a buzzword in Manila, but was becoming a lifestyle.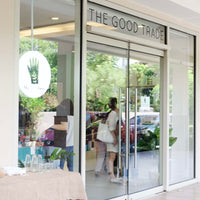 For the holidays, we had the opportunity to set up a 3-month pop-up store from October to December—a much longer stint than our usual weekend pop-ups! This experience helped set the foundations for opening up a webshop in the future.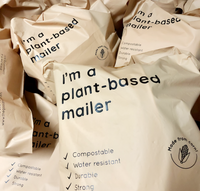 The pandemic brought about the need for more sustainable packaging solutions, paving the way for The Good Trade packaging. This was also due to the growing behavior of online shopping—which in turn pushed us to establish our webshop to remain accessible to our community.
Where it all started
Summer of Success
Our pop-up shop!
Webshop & Packaging

WHAT MAKES STUFF 'GOOD'?
Impact is at the heart of what we do, and we only wish to leave a positive one. So when you shop with us, you'll know exactly what kind of impact you'll be making on our planet through this guide.

Plastic Free

Reusable

Recycled

Charitable

Mission Driven

Compostable

Locally Made

Vegan & Cruelty-free

Natural

Certified